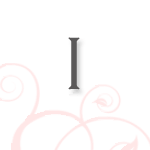 THANK GOODNESS I don't have to hold this in any longer...Katie has asked me to be a "Makeup Artist" for
Paper Makeup Stamps
! I am super stoked about this gig...you KNOW how much I love those fairies, and the July release is super-fab too. It all starts on Friday with my first post for Makeup for the Weekend Challenges, and then the sneak peeks begin on Sunday! I decided to take a last minute vacay to see my parents, so I didn't get a new PMS card ready for today's post...so instead, here are a few of my favs from the past.
Moody for Music
Penelope
Holly
Henry
Noel
There are several new & talented ladies joining me this term at PMS...
But those are just the "newbies"...all our regular favorite Makeup Artists are still there...you can hop over to the
PMS Blog
to find a list of all of them. I'll be updating my sidebar soon.